Come try out our new East Bay venue!
Lindsay Newman and Joachim Kainz, one of our original Comfy Concert families, have graciously offered to host us this season in their lovely Berkeley Hills home, just a half-mile from the Berkeley Rose Garden!  Please RSVP for exact address.
April 14 – Berkeley – 4:30pm
Poulenc: Babar, the Little Elephant
Eric Satie: Parade, for piano 4 hands
Catherine Kautsky, piano and narrator
(Click below for a preview!)
Enjoy the timeless Story of Babar, the Little Elephant, beautifully illustrated in music by Francis Poulenc. Guest artist Catherine Kautsky, a professor at Lawrence University in Wisconsin (one of Comfy Concert founder Hillary Nordwell's most influential teachers) has delighted children the world over with her recording of Poulenc's Babar, and other pieces for narrator/pianist. Her engaging narration, along with her sparkling musical interpretations, promise a captivating experience you won't want to miss! Also featured on the program will be an introduction to Eric Satie (one of Poulenc's mentors) through an arrangement of his ballet Parade for 2 pianists.
To reserve your place at this concert, please follow the steps below.
Email reservations@comfyconcerts.com

Date of desired concert
Number of Adults/Children attending (and first names of any children)

Watch for confirmation email
Send suggested donation (or other amount) t

o Comfy Concerts via Paypal using the "Buy Now" button 
Suggested Donations
$15 Individual
$40 Family (up to 4 people)
Frédéric Chopin
Polonaise Militaire, Op. 40 No. 1
Selected Preludes and Waltzes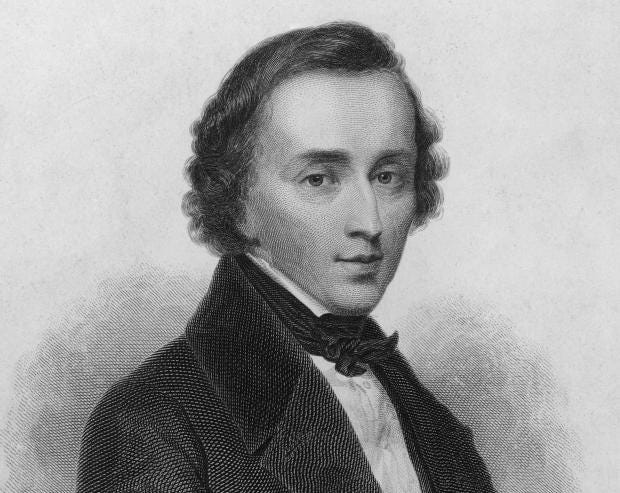 The small-scale works of Frédéric Chopin provide a perfect opportunity for introducing children to his distinctive style and the picturesque variety in his music. Please join Hillary Nordwell, pianist, for a program featuring the "Raindrop" Prelude, "Cat" Waltz, "Polonaise Militaire," and more, along with an entertaining and informative story by author Ann Rachlin about Chopin's childhood.
Reservations for this concert may be made through Summer Suzuki HNU.