Allan Crossman, Composer
Allan Crossman has had the great pleasure of writing for soloists and ensembles worldwide on both concert and theater stages, including many commissions. Compositions have received special awards and commentary, as has his teaching.
Music for Human Choir shared Top Honors at the Waging Peace Through Singing Festival in Oregon; Flyer was written in 2003 for the centenary of the famous Wright Brothers flight and recorded by the North/South Chamber Orchestra (NYC) under Max Lifchitz, with cellist Nina Flyer. North/South also produced the GRAMMY-nominated album Millennium Overture, with Crossman's wind-string quintet of the same name. Canada Council, American Composers Forum, Meet the Composer and others have supported his work.
He has composed/music-directed for many theater companies. The Log of the Skipper's Wife was produced by the Royal Shakespeare Co. at Stratford, England and the Kennedy Center, with Crossman's music drawn from Irish/Scottish shanties; it also appeared at the Camden Opera House, Maine, where Dorothea Balano, the skipper's wife, saw many operas in the early 20th century. He was music director of the Anne of Green Gables musical tour of Montreal and Hong Kong, and creator of the soundtrack for the award-winning animated film X MAN, by Christopher Hinton (National Film Board of Canada).
He has taught at Concordia University, Montreal (Professor Emeritus), San Francisco Conservatory, Wheaton College, Pacific Conservatory, and the John Adams Young Composers Program. A number of his students are active as concert and film composers.
The Eusebius Duo
Praised for their "sensitive and ingenious" interpretations, Monika Gruber and Hillary Nordwell formed the Eusebius Duo in 2005, shortly after graduating from the San Francisco Conservatory of Music.   In 2006, they took first prize in the CMFONE International Chamber Music Ensemble Competition in Boston, MA, which resulted in a performance at Weill Recital Hall in Carnegie Hall, New York.
Based in the Bay Area, they perform regularly at San Francisco's Noontime Concerts, Old First Concerts, and the Bing Concert Series at Stanford University Hospital.  They have also appeared in Berkeley's Trinity Chamber Concerts and Napa's Festival del Sole, among others.  Concert tours have taken the Eusebius Duo to perform several concerts in Washington State, where they were also featured on KONP Radio's 'Art Beat', and to Germany, where they were invited to perform in Dortmund's 'Summer Matinees for Young Artists' series.
The duo's mutual love of Robert Schumann's life and music brought them together under the name "Eusebius," one of the pseudonyms Schumann used in writing for his Neue Zeitschrift für Musik.  According to a German reviewer, "It is the split between the lyrical "Eusebius" and the wildly open "Florestan" (both pseudonyms of Schumann), that also characterizes the playing of the Eusebius Duo. Quick-tempered displays of strength pair themselves with irresistibly melting tone… The musical partners seem, even in the smallest nuances, to be in agreement with one another."  Another reviewer comments on Nordwell's "musical zeal," and Gruber's "soft, clear tone, which she can also imbue with gripping fire."
The shared education of the Eusebius Duo at the San Francisco Conservatory includes chamber music study with Mark Sokol, Paul Hersh, and Ian Swensen, and master classes with Gilbert Kalish (SUNY Stony Brook), Menahem Pressler (Beaux Arts Trio) and Martha Katz (Cleveland Quartet).
Monika Gruber, Violin

A native of Germany, Monika Gruber graduated from the 'Hochschule fuer Musik' in Weimar in 2003 with an Artistic Diploma and a Teaching Diploma. She spent the Academic Year 2000/01 as a recipient of the European "Erasmus" Scholarship at the 'Conservatoire National Superieur de Musique' in Lyon, France, studying violin with Stephane Tran Ngoc. In 2003 she won the Rotary Ambassadorial Scholarship Award, which enabled her to come to the San Francisco Conservatory of Music, where she studied with Ian Swensen and completed her Masters Degree in May 2005.
After having served as 1st violinist of the SF Conservatory's New Music Ensemble, Monika currently pursues her passion for New Music as concertmaster of the SF Composers Chamber Orchestra. A dedicated teacher, she is a faculty member of the SF Conservatory's Preparatory Division and teaches at the SF Community Music Center, where she performed the Sibelius Concerto in June of 2007 as the Faculty Concerto Competition winner.
Catherine Kautsky, Piano
Catherine Kautsky, the George and Marjorie Olsen Chandler Professor of Music and Chair of Keyboard Studies at Lawrence University, has been lauded by the New York Times as a pianist whose "music spoke directly to the listener, with neither obfuscation nor pretense." Her recent recording of the complete Debussy Preludes was said to "bring out all the power, majesty, and mystery of Debussy's conception," and she expects to issue a recording of the Brahms Sonatas for Violin and Piano shortly. Ms. Kautsky, whose teachers have included Rosina Lhevinne, Gyorgy Sebok, Martin Canin, and Gilbert Kalish, has concertized widely, performing in Alice Tully Hall, Carnegie Recital Hall, and the Phillips Collection in the United States and appearing abroad in France, England, Italy, Spain, China, Korea, Thailand, Brazil, Australia, Russia, and South Africa. She teaches and performs at the Interharmony International Music Festival in Italy and the Green Lake Chamber Music Camp in Wisconsin during the summers.
Prof. Kautsky has taught at Lawrence since 1987, with a 6 -year hiatus as both a faculty member and chair of the Keyboard Dept. at University of Wisconsin-Madison. A devoted teacher, she is the winner of the 2016 Lawrence University Excellence in Teaching Award and the 2013 Faculty Convocation Award. Ms. Kautsky is also known for her cross-disciplinary interests and was awarded the distinguished Arts Institute Creative Arts Award while at UW-Madison for her work on the intersections of literature, music, and social history. She is a frequent presenter at national conferences, and her articles have appeared in Clavier, American Music Teacher, and International Piano. Her book, Debussy's Paris: Piano Portraits of the Belle-Epoque, will be published by Rowman&Littlefield in Fall, 2017.
Emily Herdeman Kelly, Violin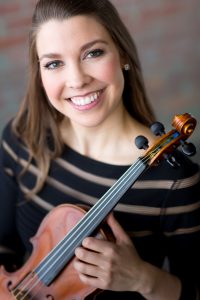 Emily Herdeman Kelly enjoys a diverse career as a violinist and music educator. An experienced orchestral musician, Ms. Kelly has performed with the Oregon Symphony, Houston Symphony, Austin Symphony, Wisconsin Chamber Orchestra, Houston Grand Opera, Houston Ballet, River Oaks Chamber Orchestra, San Antonio Symphony, and the New World Symphony.  She has participated in professional and fellowship summer festivals including the Britt Festival Orchestra (OR), Colorado Music Festival Orchestra (CO), Tanglewood Music Center (MA), Round Top Festival Institute (TX), and the Beijing International Music Festival in China.
A dedicated teacher, she is currently a Teaching Artist with the Seattle Symphony, was an Adjunct Instructor at Carnegie Mellon University and was on faculty at the Rice University Preparatory School.  In addition she has maintained private studios in Washington, Pennsylvania, Texas, and Indiana for students of all ages and levels. Ms. Kelly has twice traveled to El Salvador to teach and perform as a Teaching Artist through MusAid for an El Sistema program. Her principal teachers include Paul Biss and Kathleen Winkler, and she holds a Bachelor of Music in Violin Performance, a Bachelor of Arts in Economics and a Liberal Arts and Management Certificate from Indiana University, and a Master of Music degree from Rice University. 
When not pursuing her musical endeavors, she enjoys staying active, cooking, reading, and studying Spanish over a cup of tea. Ms. Kelly recently moved to the Seattle area with her husband and violist, Joshua Kelly.  
Emil Miland, Cello
A member of the San Francisco Opera Orchestra since 1988, cellist Emil Miland is an acclaimed soloist, chamber and orchestral musician. He made his solo debut with the San Francisco Symphony at age 16, the same year he was selected to perform in the Rostropovich Master Classes at the University of California, Berkeley. A graduate of the New England Conservatory of Music, he has received grants from the National Endowment for the Arts and Chamber Music America. His many recital collaborations include performances with Jamie Barton, Joyce DiDonato, Susan Graham, Marilyn Horne, Frederica von Stade, the late Zheng Cao and the late Lorraine Hunt-Lieberson. In 2010, Mr. Miland was invited by von Stade to perform with her at Carnegie Hall for her farewell recital.
Many composers have written and dedicated new works for him including Ernst Bacon, David Carlson, David Conte, Shinji Eshima, John Grimmett, Lou Harrison, Jake Heggie, Richard Hervig, Andrew Imbrie, James Meredith and Dwight Okamura. His recordings include David Carlson's Cello Concerto No. 1 with the Utah Symphony on New World Records and his Sonata for Cello and Piano with pianist, David Korevaar on MSR Records. Mr. Miland is featured on David Conte's recently released CD of chamber music for Albany Records, on which he performs Conte's Sonata for Violoncello and Piano (written for Mr. Miland) with Miles Graber, as well as Conte's Piano Trio with violinist Kay Stern and pianist Keisuke Nakagoshi. This recording has been met with critical acclaim, with reviews praising Mr. Miland's "impeccable playing in terms of both technique and taste" and lauding him for "extracting every ounce of passion from this passionate work". He is featured on many of Jake Heggie's recordings beginning with the RCA Red Seal CD, "The Faces of Love: The Songs of Jake Heggie" and most recently, the 2013 release, "Here/After: Songs of Lost Voices" on Pentatone.
Mr. Miland is presented in "The Heart of a Bell", a recent film by Eric Theirmann and Aleksandra Wolska, performing Smirti, a haunting elegy for cello, Tibetan chimes and bells with the Sonos Handbell Ensemble. He also joined Sonos in December 2012 as a soloist on their nine city tour of Japan. He also appears in the 2012 documentary, "Lou Harrison: A World of Music" by Eva Soltes. In 2013, he made his Paris recital debut under the auspices of the European American Musical Alliance. Earlier this year, Mr. Miland toured to Hawaii and Australia performing chamber music and in July, he was presented in recital at the Bear Valley Music Festival. He is featured on Love Life, a 2016 recording featuring soprano Ann Moss and music by Jake Heggie, Liam Wade and Joni Mitchell. He performs regularly as a member of the Lowell Trio with Janet Archibald, oboe and Margaret Fondbertasse, piano.
Ann Moss, Soprano
Soprano Ann Moss is an ardent and acclaimed champion of contemporary vocal music who performs and collaborates with a dynamic array of American composers. Her high, silvery, flexible voice has been singled out by Opera News for its "beautifully pure floated high notes" and by San Francisco Classical Voice for its "powerful expression" and "exquisite phrasing."
In addition to working closely with well-known composers such as Jake Heggie, John Harbison, Aaron Jay Kernis and Wayne Peterson, Ann seeks out and performs music by emerging voices at forums and festivals across the USA. A co-founder and Artistic Director of new-music repertory group CMASH, she has been personally responsible for the creation and premiere of over eighty art songs, works of vocal chamber music and operatic roles, from composers such as Vartan Aghababian, Kenneth Froelich, Heather Gilligan, John Grimmett, Sanford Dole, Joshua Fishbein, Kurt Erickson, Jared Redmond, Miriam Miller, Garrett Shatzer, Weslie Brown, Jessica Rugani, Liam Wade, Sarah Wald, Andrew McManus, Allen Shearer, Carlos Gamboa, and Erik Jekabson. Ann has performed new works with Left Coast Chamber Ensemble, SF Contemporary Music Players, Earplay, Eco Ensemble, New Music Works, San Francisco Lyric Opera, the Ives, Alexander, and Hausmann String Quartets, Sanford Dole Ensemble, Composers in Red Sneakers, at FENAM, Other Minds Festival, Fresno New Music, PARMA, Switchboard Music Festival, and SF Song Festival. She has lectured about vocal composition at MIT, UC Davis, Longy School of Music of Bard College, NYU Tisch School For The Arts, UT Pan America, Sacramento State University, and CSU Los Angeles, and served on the 2008 & 2011 faculty at CSU Summer Arts' Composer/Performer Collaboration Workshop.
Her debut album Currents (Angels Share Records, 2013), produced and recorded by multi-GRAMMY® award winner Leslie Ann Jones at Skywalker Sound, features a dream team of collaborators from the chamber, new music, and jazz communities performing some of the extraordinary new and recent American vocal/chamber music Ann has championed over the past decade. Moss returned to Skywalker with pianists Steven Bailey and Jake Heggie, cellist Emil Miland, violinist Isaac Allen, and GRAMMY® award winning ensemble Chanticleer to record songs by Heggie, Wade, Lennon/McCartney, Joni Mitchell and Bob Dylan for her sophomore album, Love Life, released in 2016. Ann Moss has recorded on PARMA, Naxos, Albany, Navona Records and Jaded Ibis Productions labels.
Hillary Nordwell, Piano

Hillary Nordwell recently relocated to Bellevue, Washington after spending the past 16 years in the San Francisco Bay Area. An active performer on both piano and viola, she has performed chamber music throughout the United States, as well as in Italy, Austria, Germany, and Sweden.  In 2006, she was invited as pianist of the Eusebius Duo to perform in Weill Recital Hall (Carnegie Hall, New York), following the duo's success as first prize winners of the CMFONE International Chamber Music Competition. Hillary has also been featured as a soloist and chamber musician in numerous Bay Area concert venues.
Hillary earned her masters degree in Chamber Music Performance in 2005 from the San Francisco Conservatory of Music, where she studied with Paul Hersh, Jodi Levitz, Axel Strauss, and Mark Sokol and participated in master classes with renowned artists Menahem Pressler and Paul Katz.
In 2003, she completed her bachelors degree in Piano Performance, magna cum laude, at Lawrence Conservatory in Appleton, Wisconsin, where she studied with Catherine Kautsky and was honored for three consecutive years with the Marjory Irvin Prize for "excellence in solo piano and chamber music."  In 2001, she spent a semester abroad in Vienna, studying piano with Christiane Karajeva and developing a love for opera and the German language.
As a soloist, Hillary has made concerto appearances with orchestras including the Lawrence Symphony Orchestra, the Port Angeles Chamber Orchestra, and the Port Townsend Community Orchestra.  She has worked with master pianists and teachers Richard Goode, Robert McDonald, and Gilbert Kalish, and has performed chamber music with Ian Swensen and Paul Hersh of the San Francisco Conservatory, as well as with San Francisco Symphony French Horn player Jonathan Ring.
In 2005, Hillary Nordwell founded the Eusebius Duo with Monika Gruber, violinist. The Eusebius Duo, which derives its name from the more inward of the two characters Robert Schumann used to describe his ego, enjoys programming the work of Robert Schumann, as well as a wide variety of music from many different eras and nationalities.
Though much of her performing involves works from the standard chamber music repertoire, Hillary has also frequently collaborated with CMASH, a New Music repertory group committed to establishing and nurturing long-term collaborative relationships between composers and performers. She has enjoyed exploring and premiering new vocal chamber music by Vartan Aghababian, Liam Wade, and Miriam Miller, through her collaboration with soprano Ann Moss and violist Alexa Beattie in the One Art Ensemble.  She has worked with prominent American composer Joan Tower leading up to a performance of her "ballet for two pianos," Stepping Stones, and collaborated with Santa Cruz composer Nick Vasallo on his chamber work for mixed ensemble, Explosions in the Sky.
Hillary built and maintained a thriving Suzuki studio in Pacifica, California, and looks forward to doing the same in her new Washington home. Her Suzuki experience began as a 4 year old piano student, and continued in 2007 when she took her first teacher training course with Caroline Fraser at Holy Names University. Her Suzuki parenting journey began in June 2014. She also enjoys coaching chamber music and educating young children and their families through her Comfy Concert series.
Justin Ouellet, Violin and Viola
Violist Justin Ouellet attended Temple University and holds a joint BA in Viola Performance from the Longy School of Music of Bard College and Emerson College. His private teachers have included Mimi Denton Bravar, Dimitri Murrath, Laura Bossert, and Che-hung Chen, and he has coached with Colin Carr, Yizhak Schotten, Paul Yarbrough, and members of the Pacifica Quartet, Boston Symphony Orchestra and the Philadelphia Orchestra.
Having collaborated with some of the world's leading players including members of the Seoul Philharmonic, San Francisco Symphony, Ballet and Opera Orchestras, as well as members of the Alexander and Hausmann Quartets, Justin is quickly garnering a reputation as a top performer of chamber, orchestral and contemporary repertoire for his instrument. He has performed under conductors such as David Lawton, Cyrus Ginwala, David Milnes, Jonathan Schiffman, David Amado, Grammy Award winners John McLaughlin Williams and Arnie Roth, and in venues including Carnegie Hall, Symphony Hall, Jordan Hall, The National Opera Center and the Kimmel Center. Residencies include Longy School of Music and Providence College, and festival performances include the Atlantic Music Festival, PARMA New Music Festival, The Philadelphia Music Festival, Fosja, and the St. Marks International Music Festival. He has recorded for film, video game and new music projects with PARMA, WGBH, Fort Apache Studios, and Camp Street Studios.
Justin currently serves on the faculty of the Oakland School for the Arts where he oversees middle and high school chamber and orchestral ensembles and teaches classes in music theory. He is a core member of the new music repertory group CMASH which is committed to establishing and nurturing long-term collaborative relationships between composers and performers. Current collaborations include the commission of a Sonata for viola and piano by Dr. Vartan Aghababian, slated for premiere in 2016, and a new work for viola and piano by Houston-based composer John Grimmett.
Robin Reynolds, Cello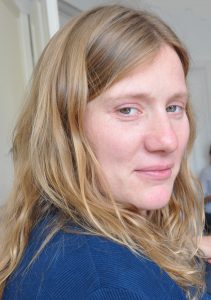 Cellist, teacher, and composer Robin Reynolds is a Bay Area native and Crowden school alumnus.  She holds a Bachelor's of Music degree in Cello Performance from Oberlin Conservatory.
Robin has been teaching privately for 24 years in CO, OH, NY and CA.  In her private studio, she tailors her lessons to her students' musical tastes–whether they are classical, movie music, jazz or pop.  Robin is a judge for the annual DVC/Holy Names Young Artist Competition, and is active with the Contra Costa Performing Arts Society and the San Francisco Composers Chamber Orchestra.
Since her return to the Bay Area in 2001, Robin has composed and performed in a wide range of ensembles including the rock band My Hero, the Shotgun Wedding Hip-Hop Symphony, the San Francisco-based composing collective Nanos Operetta, and Dren McDonald's String Arcade. Within these groups, she has co-created several works for chamber ensemble, dance, and physical performance, at festivals such as the San Francisco International Arts Festival, the Crucible Fire Arts Festival (with the Copper Lantern Fire Theater dance troupe), the 3 Drops of Blood series (with Nanos Operetta).
In the studio, she has composed and played on soundtracks to multiple independent films including the score for filmmaker Bahman Kiarostami's film Persian Gardens with Nanos Operetta, several hip hop albums including local artists Lyrics Born, Ledesi and Blackalicious. She has composed, orchestrated and performed the soundtrack to Horse: Una Historia de Amor by Eric Aragon.  She has also orchestrated and performed in the musical The Fourth Messenger by Tanya Shaffer and Vienna Teng, in its premiere at the Ashby Stage. Most recently, she has enjoyed performing at the Edwardian ball and under the big top in Alameda with Soiled Dove and the Vau De Vire Society dancers as well as at the Shoreline Amphitheatre with Lindsey Stirling and Evanescence.  Robin currently resides in Richmond with her husband and two sons.