Around the World in Eight Cafes!
February 3 – Pacifica – 2pm
February 8 – Alameda Pajama Party! 5:30 Dinner, 6pm Concert
February 9 – Berkeley – 4:30pm
Paul Schoenfield: Café Music
Felix Mendelssohn: Scherzo (Trio in D Minor)
Astor Piazzolla: Spring ("Four Seasons")
Butterfly Lovers' Concerto
Mammals of Southern Africa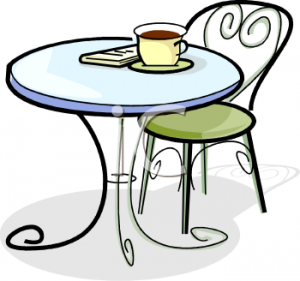 Join us for a whirlwind tour across the continents, experiencing sound just as the locals would, while enjoying thier beverage of choice! Woven throughout our program, the three movements of Schoenfield's Café Music bring to mind a lively jazz club scene in North America. Mendelssohn's Scherzo brings us back to the time in Europe when cozy house concerts were the norm. Piazzolla's Spring brings to life the freshness of the season in South America, and the Butterfly Lovers' Concerto depicts a Chinese folk legend. Mammals of Southern Africa transports us to the African wilderness, to experience the sound world one might find amongst the wildlife. Don't miss this live performance of music from five continents for Piano Trio (violin, cello, and piano), and get up close and personal with both the music and the musicians themselves!
Erica Ward, violin
Lucas Chen, cello
Hillary Nordwell, piano