Forest Scenes
Saturday, July 17, 2021 –12pm Pacific Time
(Online access only, via Zoom)
Schumann's Waldszenen, Op. 82
Hillary Nordwell, piano
Hosted by Suzuki Circle 2021
Register here (enter your contact information, then on the next page select "Comfy Concert Only : July 17, 2021")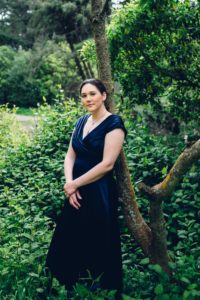 This online concert features Robert Schumann's Waldszenen (Forest Scenes) for solo piano, performed live by Hillary Nordwell. 
A reading of The Bear and the Piano, a storybook by David Litchfield, will also be included. 
Litchfield's intricate artwork and Schumann's varied and inviting music illustrate an imaginative and heartwarming story, perfect for the whole family to enjoy together.
You are welcome to bring your own paper or whiteboard to draw as you listen and, if you like, share your art with our community following the program. 
Following the concert, students will have the opportunity to chat with each other in small groups about their experiences as kids interested in music.